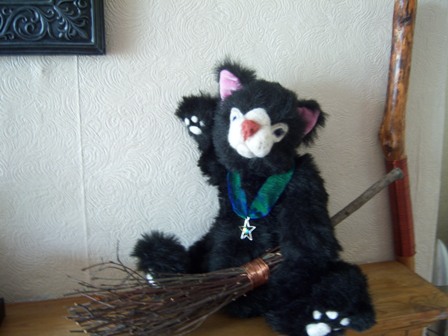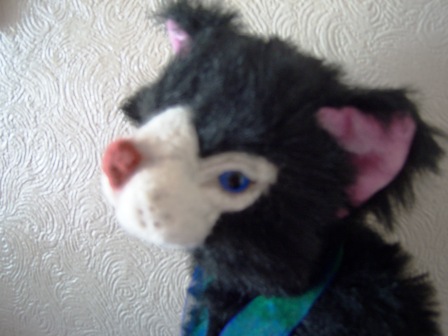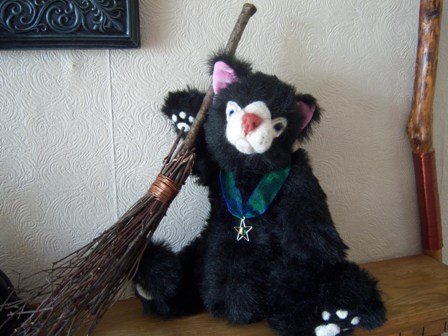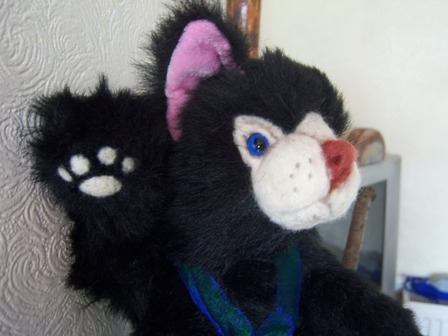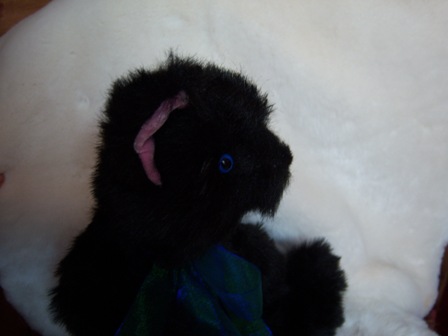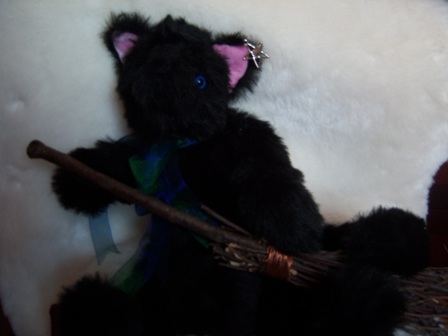 This was warlock, a moment of madness informed me it was a good idea to make a black cat, a wholly black cat.  I made the cat, spent hours scissor sculpting the rotten thing and then adding tiny ultra suede teeth.  For the record, I loathed this cat, but Kevin told me the cat was ok, leave the cat alone, someone would love it.  I saw no market for road kill.  This is as he was, full frontal mass of darkness, and from the side where you can probably see he has a cat's nose after all!
Anyway, I was sick of putting the cat on my stand, I wasn't happy with him, I never for a moment thought he was going to sell.  I came home from visiting a bear fair and went through my bears, kicking out the ones that I thought didn't hit the grade, and donating them to whoever wanted a free bear.  This thing though Kevin insisted had to stay. 
I couldn't face putting this sub-standard creature out, didn't want to look at him anymore, threw a tantrum and got out my felting stuff, that I have never used. 
Hours later, stress relieved by stabbing the rotten thing in the head,  I now have Mog.  The question is, this being my first ever needle sculpted thing...did I improve it or just wreck it further?
Andrea