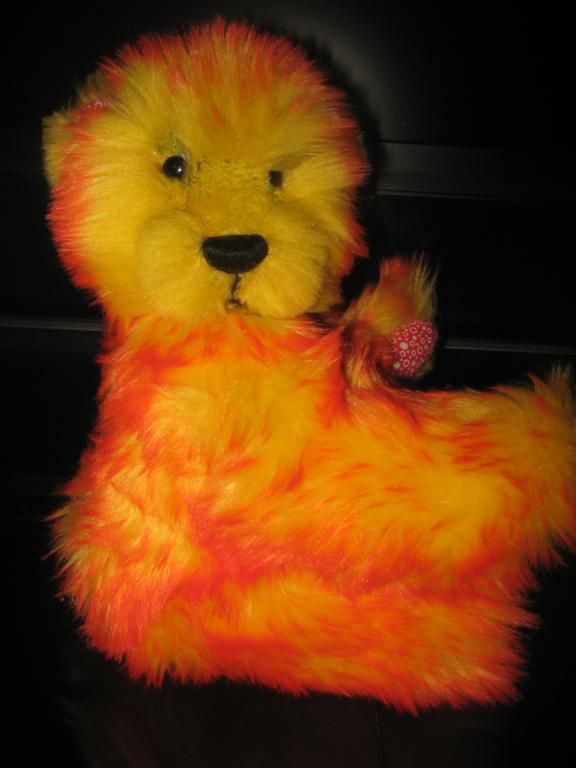 Hello all
Ok This is my first designed bear, Prototype. - thats all he is. I was experimenting with a design and although I'm not too thrilled with it I can see that there is room for improvement and in the future I will tweek and perfect this design.
Prototype is small to medium height (I will do a proper measure soon). He is made of a orange tipped yellow synthetic faux fur, black embroidered nose and black glass eyes. His joints are sewn on (except the head). As a prototype he doesn't need proper joints - how ever my next one will. He has a scissor sculpted muzzle- I don't think I did too bad for a first attempt ( I could Have done worse 

)
He has a a split muzzle, kind of makes him look a bit emo. 

He is not quite finished I need to figure out the perfect finish for him so I might have to come back to him when I have some more experience. Usually I would just add a bow but I think there is more to him then that. Maybe some face felting? or some shading? or ... I dunno 

  So I think I will return to him in the future.
I hope you all like and I would appreciate some professional criticism.
HA HA I got the pics up now!
Thank you