Hi everyone,
It has been a while since I posted some photos of newly adopted teddies in my hug. 
That doesn't mean that I have stopped adopting bears.   

   Far from it, but many of you are on Facebook as well and will have seen my new companions there already.
However, I am very happy with these two French bears that joined my hug last week, so I would love to share them with you. 

The big guy is called "Mistral", stands approx. 26" tall and is made from straight mohair, wearing a very fashionable waistcoat and bow tie.
The little guy is called "Jean", stands approx 11" tall is made from sparse mohair, wearing a woollen hat and scarf
Both bears were made by French artist Claudie Reymond, who trades under the name of "Ours des 4 saisons" (Four season bears). 
The last photo show my whole "ours des 4 saisons"-family.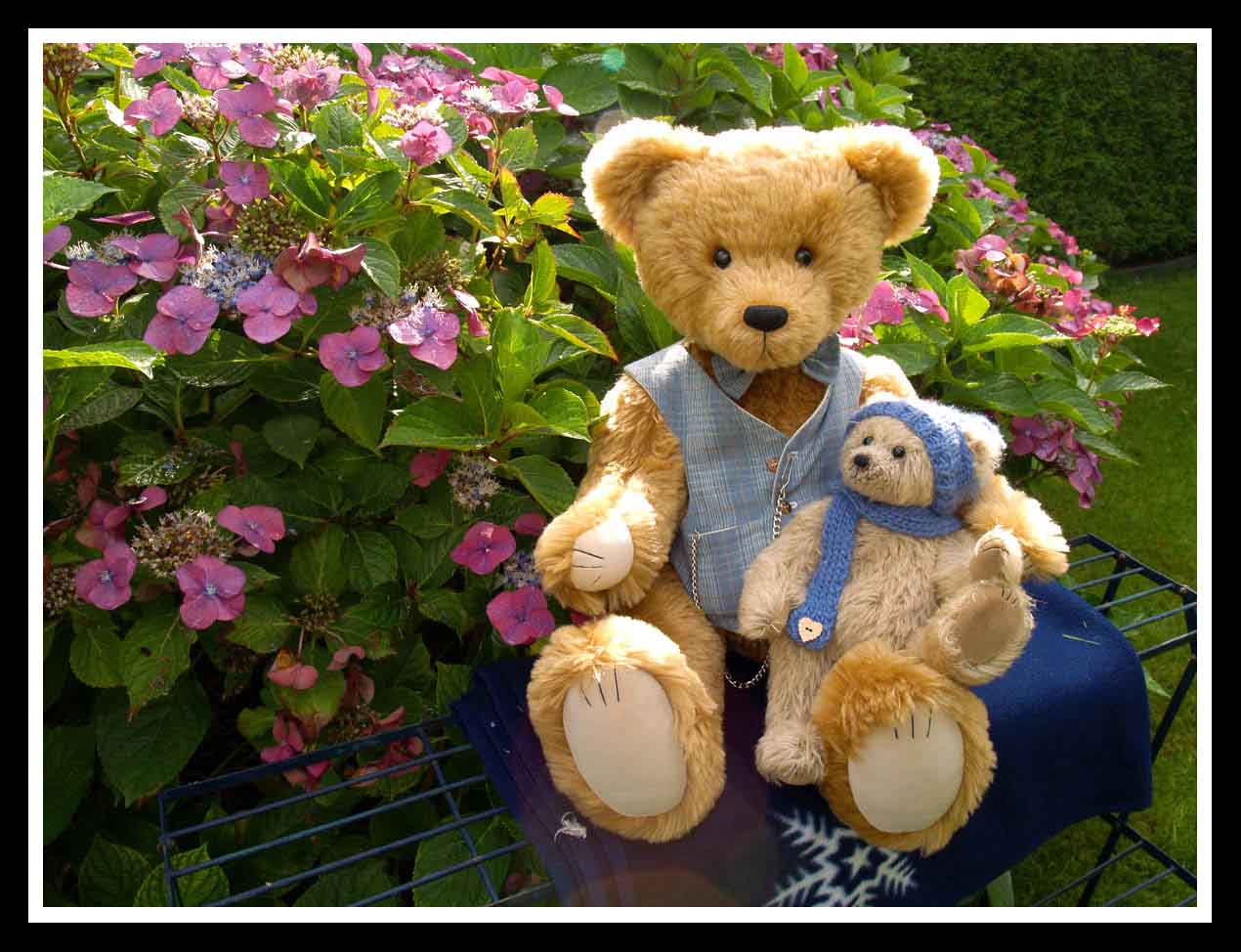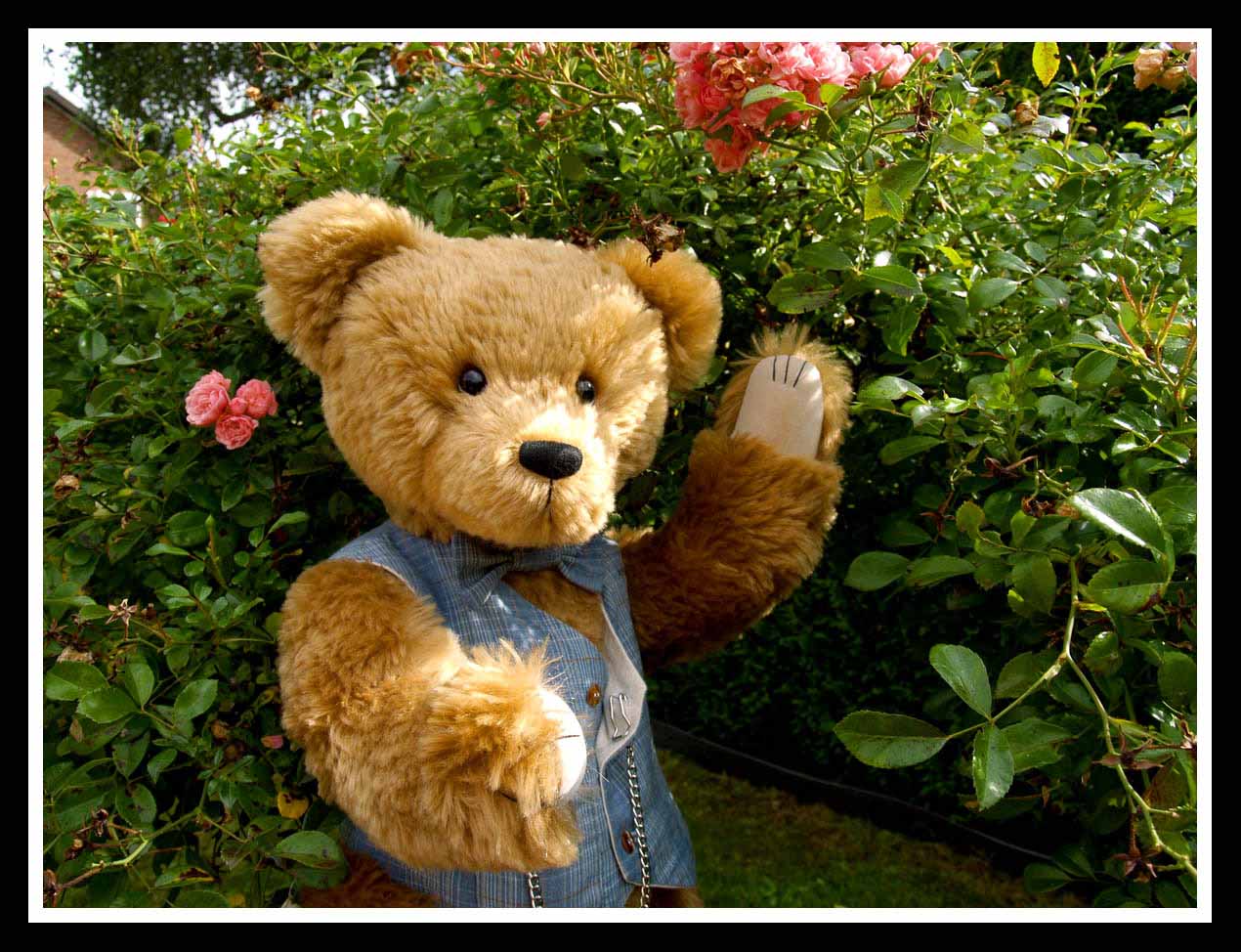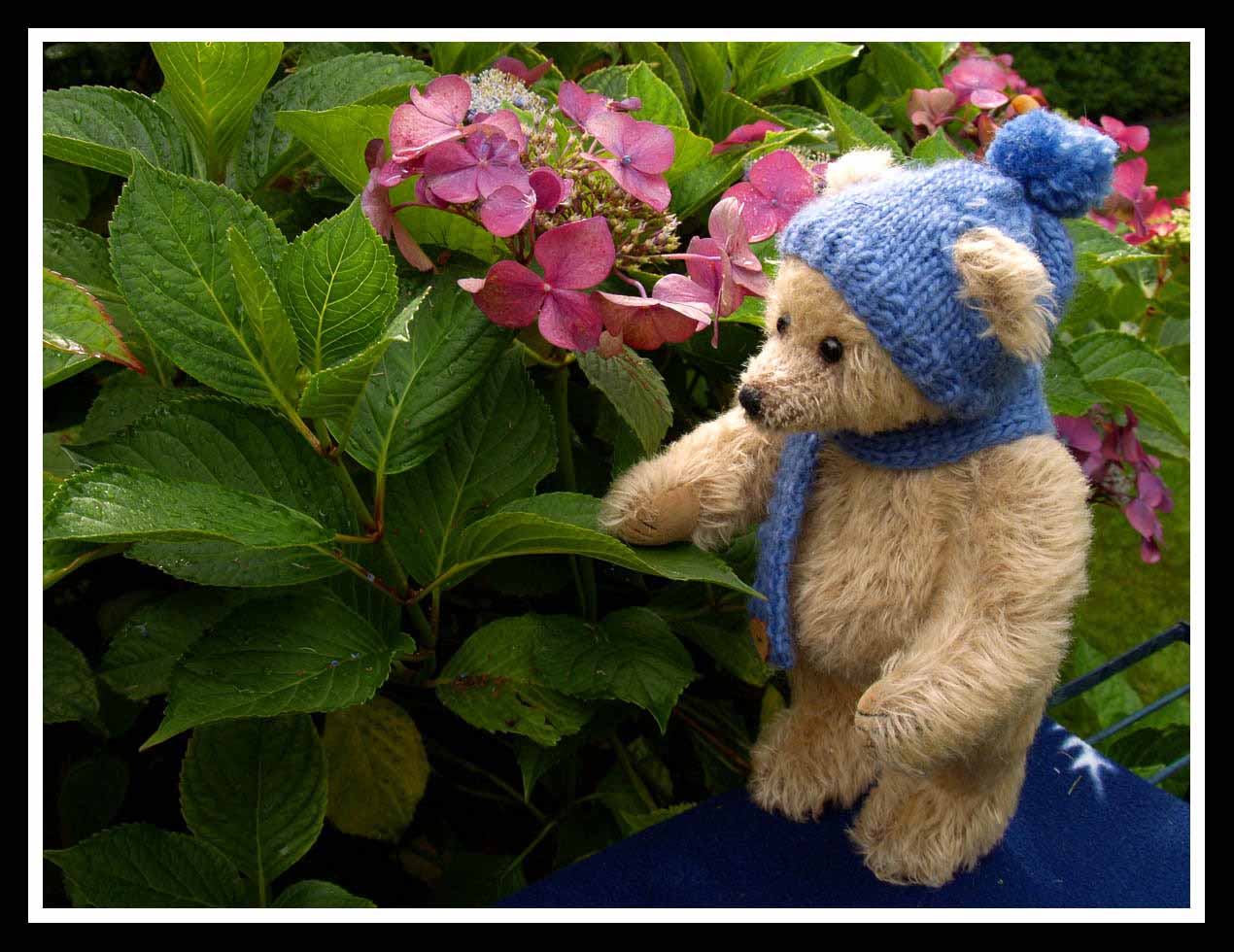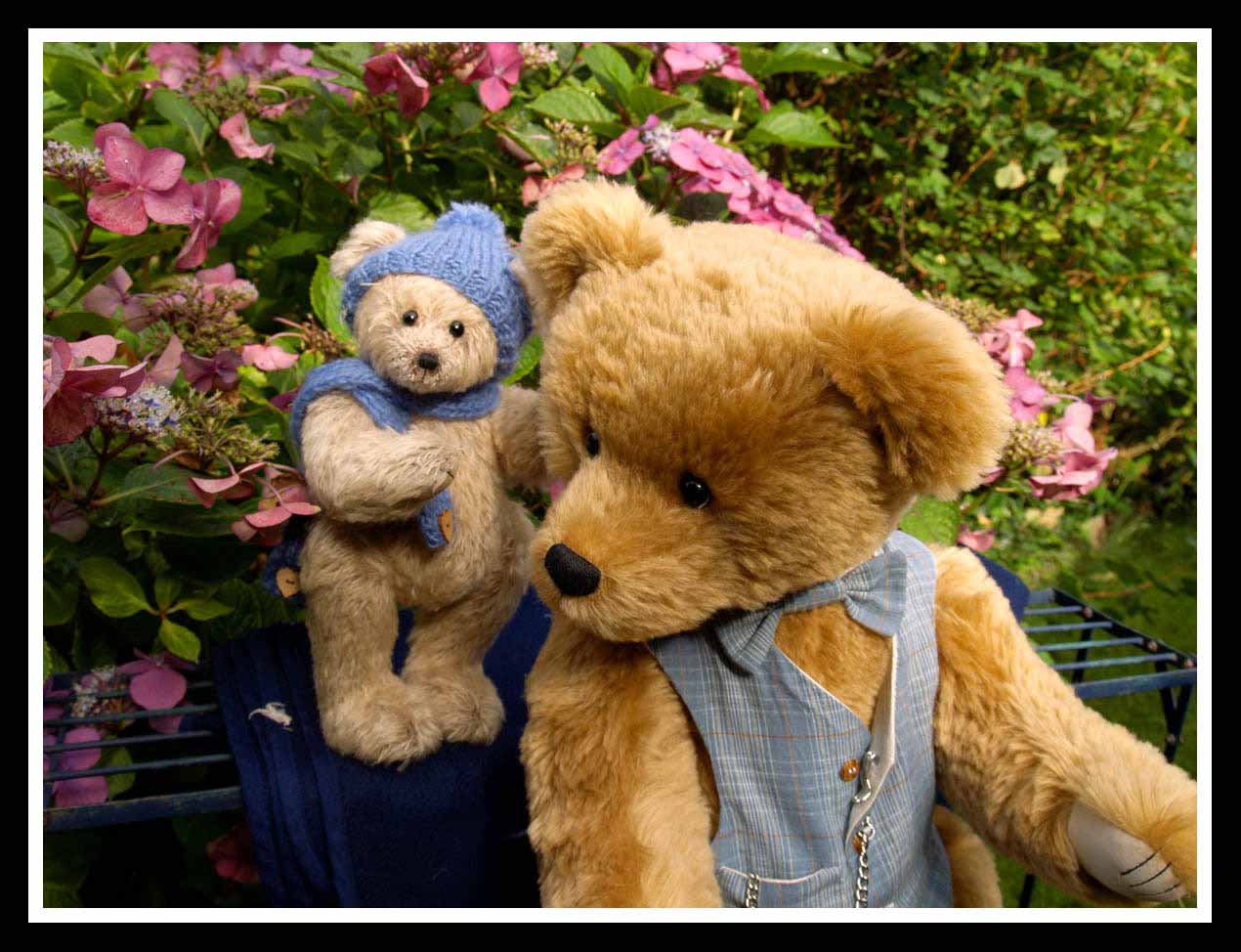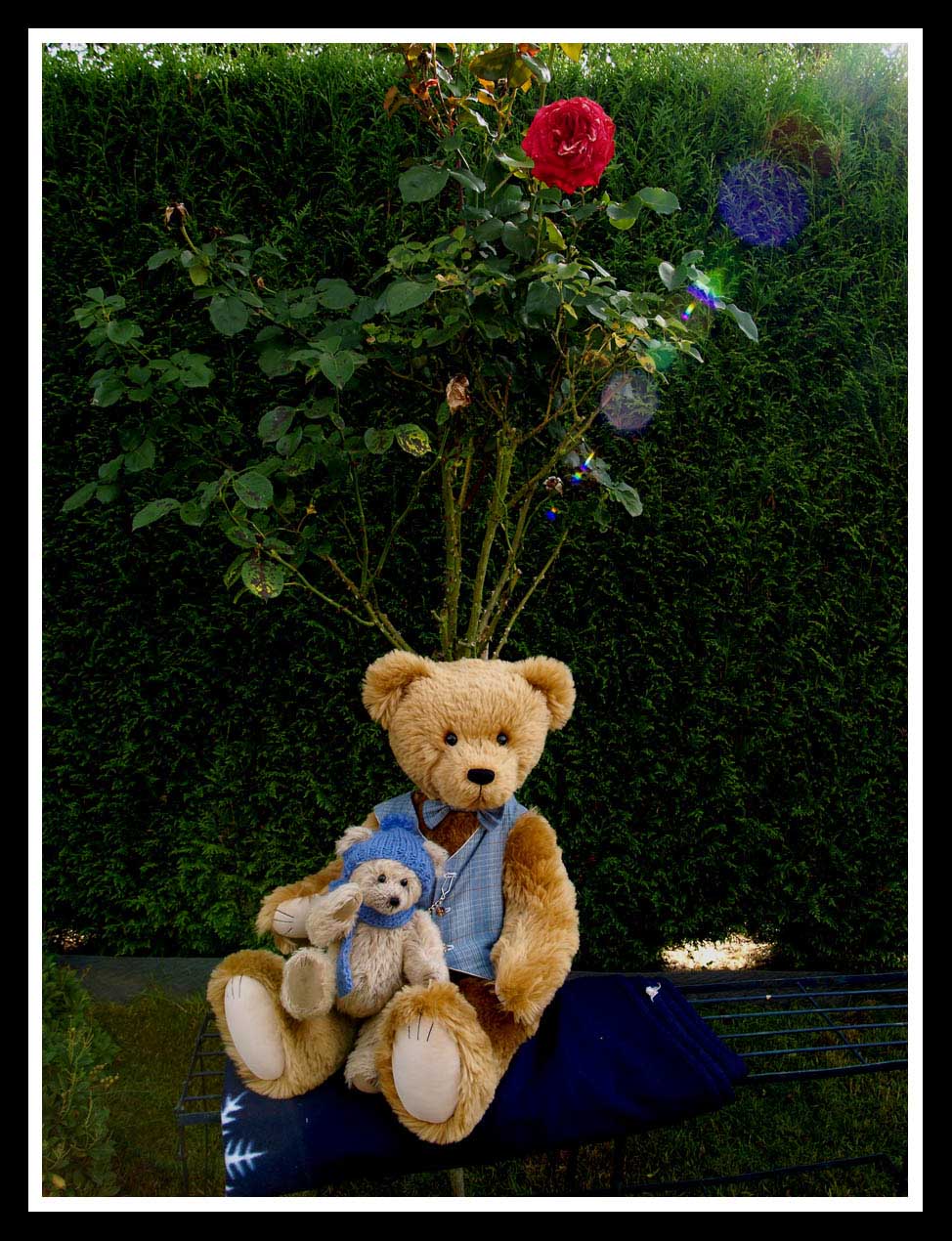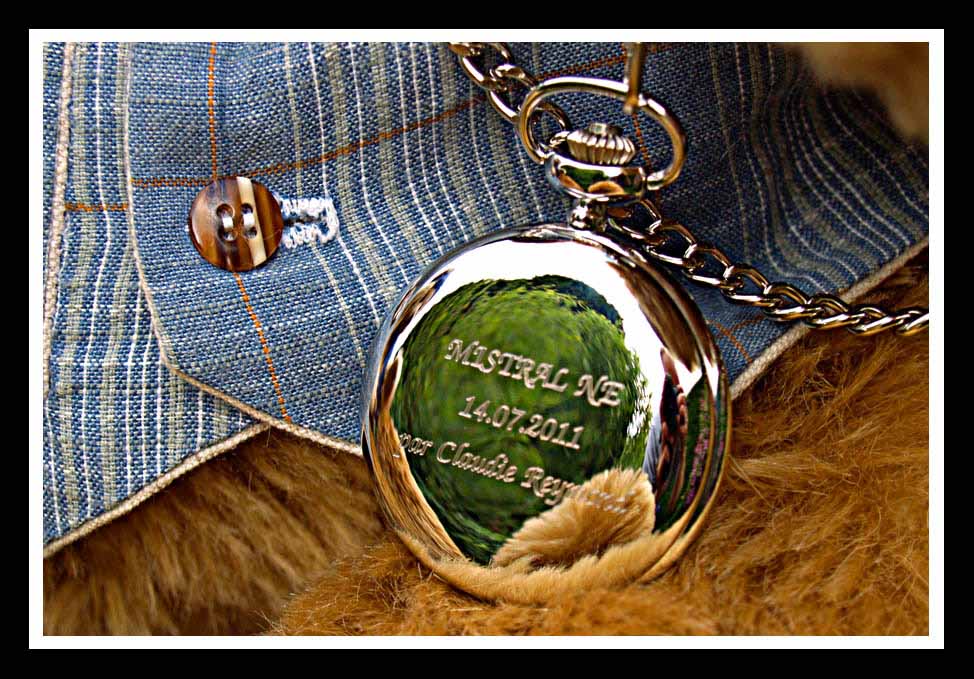 I went a little nuts with this bear, because when I heard that Claudie was making him a waistcoat, I deciced it would be a great idea to give him a real pocket watch.  And to make the picture complete, I had the watch engraved with his name, date of birth and the name of the artist.  A little bit crazy?  Probably!  But he looks great.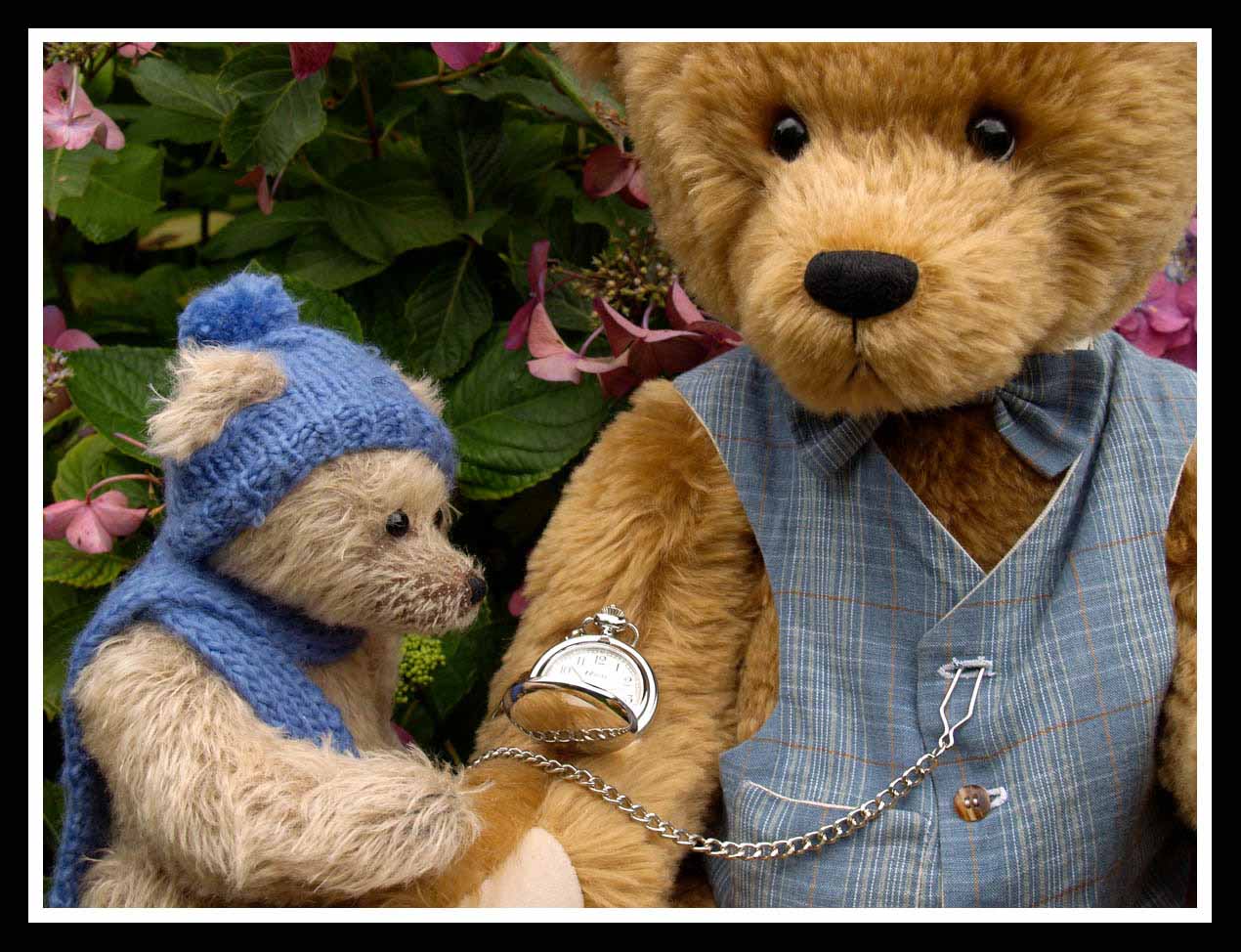 The whole "Ours des 4 saisons" family: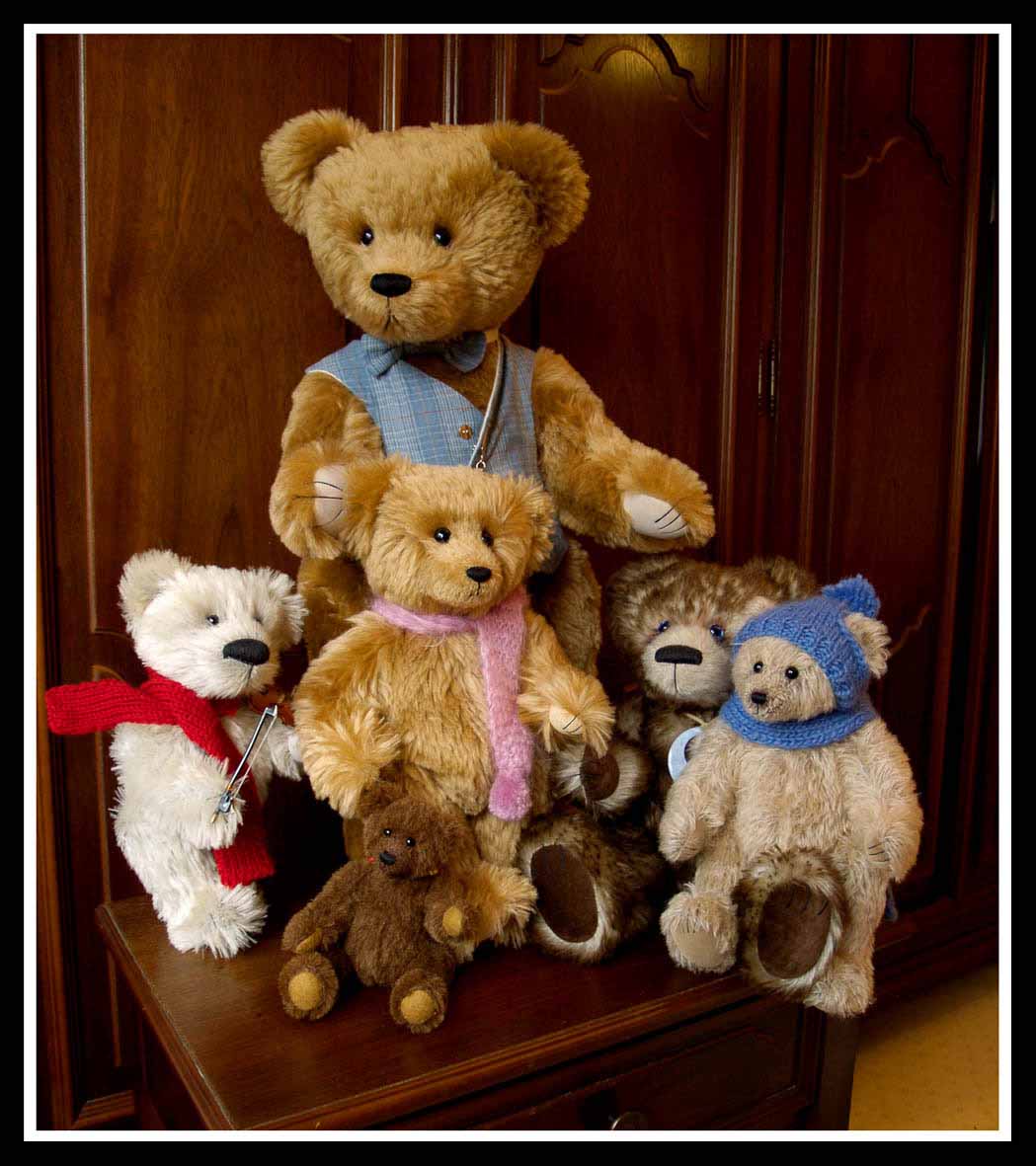 I hope you will like them.   

Hugs,  :hug:
Peter & the bears