Hello there,
I came across this little guy at work (he was a donation to the charity shop I volunteer in) and have been wondering since then if it's possible for anyone to identify his maker, since I don't think he's home made (seems to be machine-sewed at least).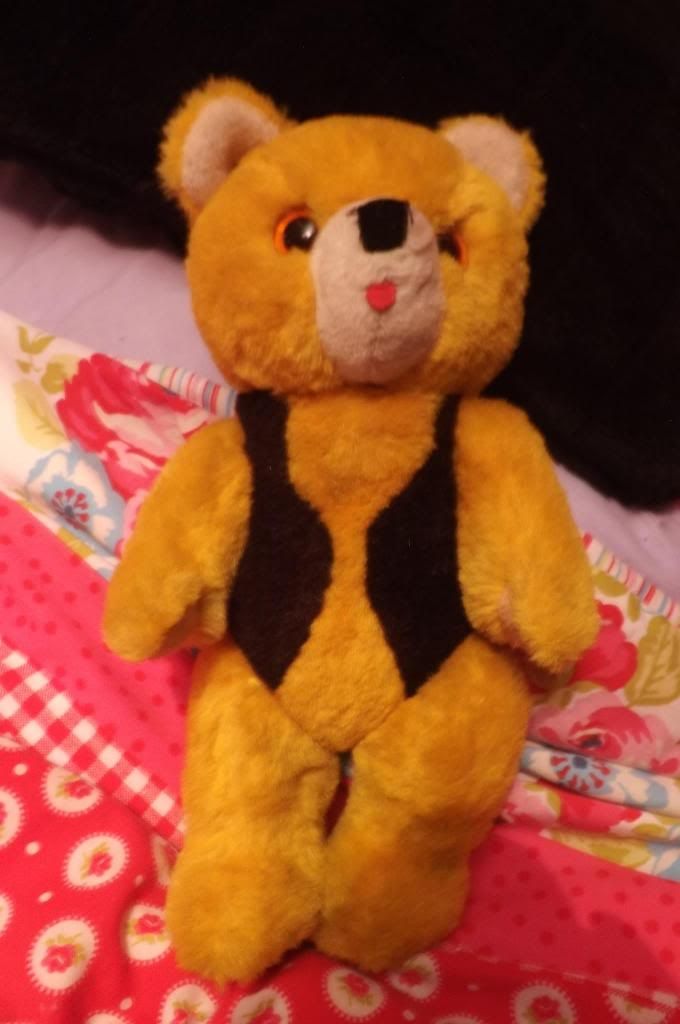 The waistcoat is black fur and is part of the body, not sewn separately. I can't find tags on him but there is an area of slight baldness in his right ear (possibly from another charity shop pricing gun) and a thread on his back. His nose is fabric and sewn on, the tongue is also fabric. His eyes are plastic and his paw pads are slightly rough. He has a heavy, dense stuffing in him.
I didn't buy him with suspicions of a particular maker, I just bought him because I think he's lovely 

Thank you all,
Sarah.