Thank you so much Michelle, that was really kind of you to reply.  I ended up buying a pattern/tutorial and made my bear (I am now hooked). The face was sculpted and then a ridge was carved around the boarder for the fur to be sewn into the groove (like a lasoo) and glued in place.
I have attached a pic to show you the finished product.
I loved making this bear and I'm already planning my next one, with modifications.
Thanks again for the help Michelle!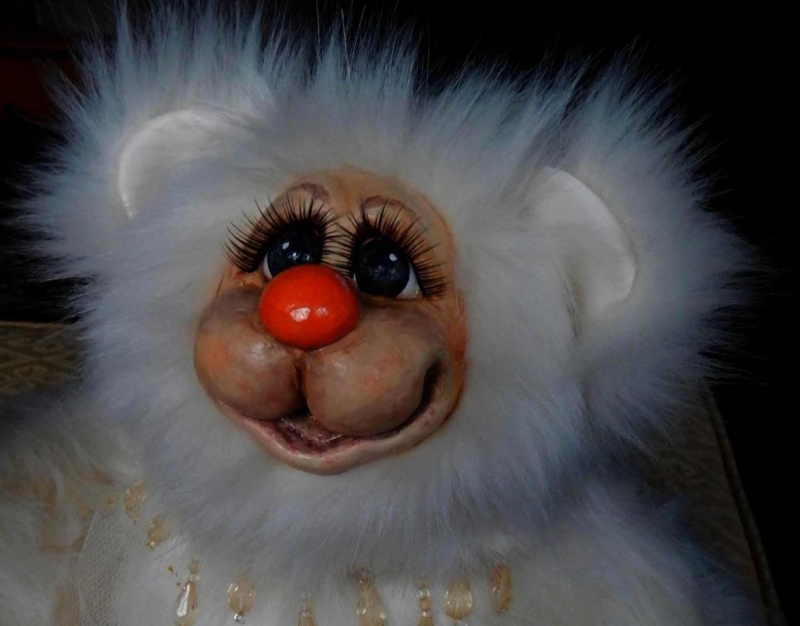 Face up close


Finished bear