Well, I did it! I finished my first mohair bear! Thank you so very much to my new Southern neighbor for giving me the chance to jump right into creating without fear and proving that friends can be made anywhere! And a special thanks to Sue Ann for the lovely  TT "Goldie" pattern, which this handsome little guy was made from. (After looking at the other Goldie's in the gallery as proof that amatures could make beautiful bears out of it, I knew any flaws were going  to be no ones fault but my own, and that was  exactly what I was looking for in a pattern!)
So here he is! Joey, or Joseph if he's been a  particularly naughty bear!  Feel free to critique,  but please,  be kind, or better yet, suggest how I can fix my mistakes!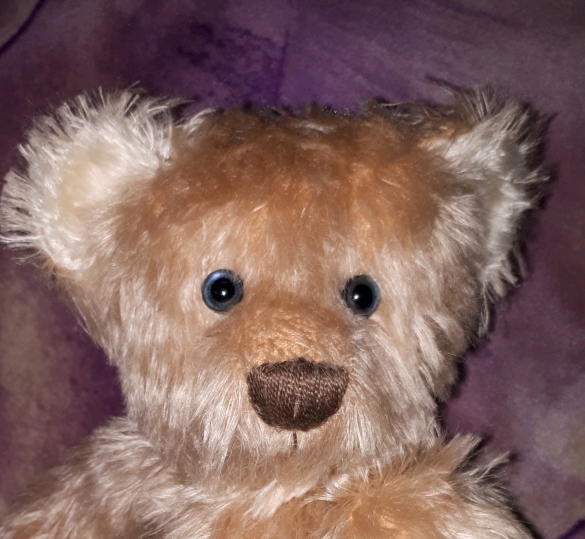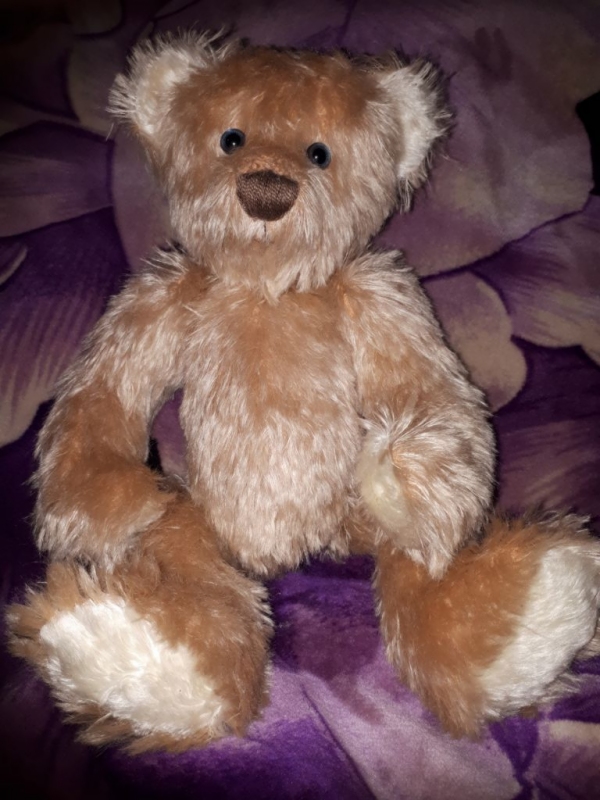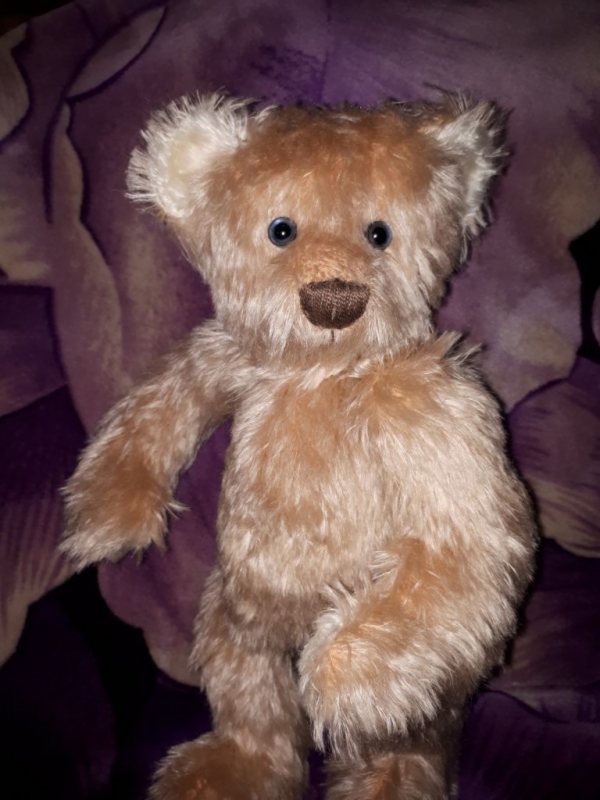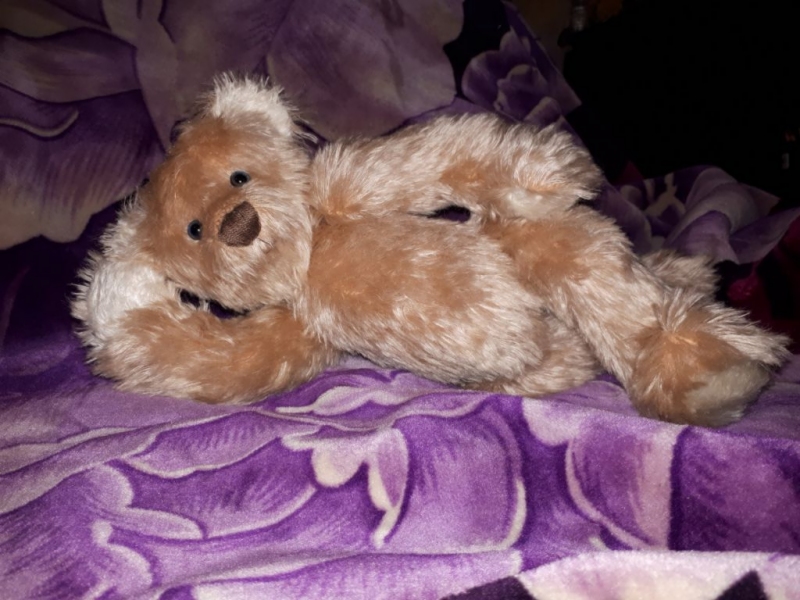 Joey is buck nekkid here, but he's getting some custom made clothes before heading to his new home with my Grams!