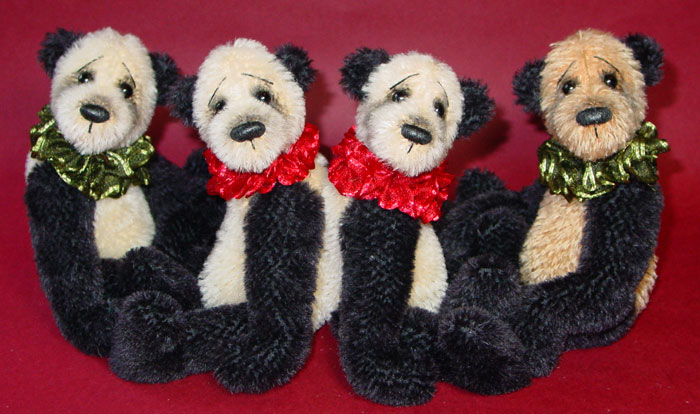 Hi Friends,
I wanted to share some more of the little bears I've made for my upcoming show.
These little guys are 7 inches tall and are my first attempt at shading with oils as per Shelli's instructions awhile back.
I was impressed with how easy it was and will be doing more! I could have made the patches darker but thought they looked better with just a hint of colour.
I had a blast making smaller bears for a change as they are usually around the 12 inch mark. These guys went together way faster so I will definitely make more seeing I'm running out of time!
Just for the record...can anyone tell me the secret to getting the thumbnail of this pic to show up in the Showcase form?