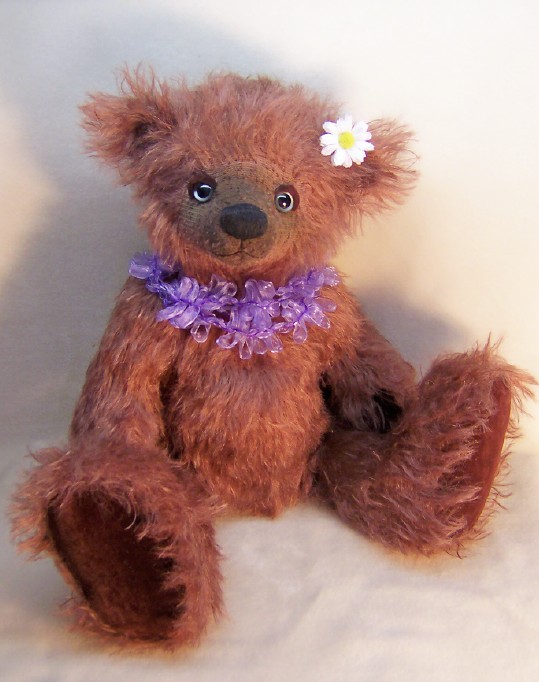 Here is Leela, she stands 12" tall, so that's a whopper for me! She's made from mohair, which I'm allergic to. I was a mess the whole time. Sneezing, itchy eyes, runny nose, etc. I sure wish mohair didn't turn out so nice, then maybe I would stop!
The things we do to ourselves for our bears!!!
I need to learn to take pics all over again. Shooting big ones isn't the same as minis AT ALL!!