I am finally home after the most exciting time.
We took a 9 hour bus drive (220 miles) from Manila to Banaue.
The rice terraces there are a UNESCO heritage site, and they blow your mind. All made by hand, every rock carried for miles. From Banaue we did a "gentle" 5 hour hike into Batad village and down to the water fall. Quite frankly my legs could have done without the water fall bit, but Batad is very beautiful. The top of the terraces is narrow and that is what the local people use as a "road". Everything is carried into the village along them.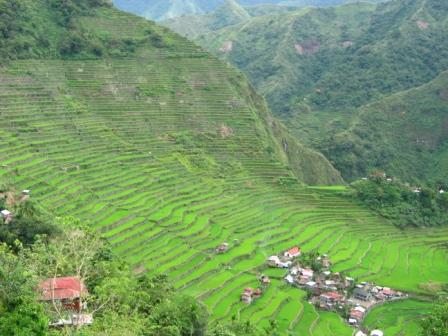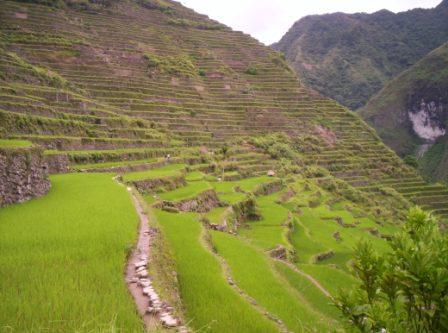 We met a lovely couple and decided to go on to Bontoc with them. About 45 mins in a Jeepney.The purpose was a traditional market. But the only thing traditional was all the "made in China" stuff. Anyhow.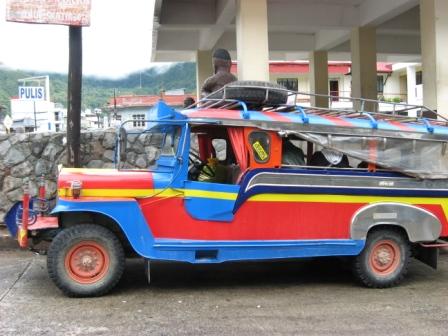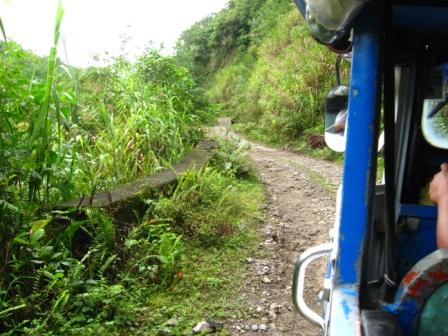 Next day off to Sagada. 2 Hours in a very packed Jeepney, which was a good thing, you don't roll around so much. Sagada is renowned for hanging coffins. Traditionally people were smoked for a few days in a chair and then put into a coffin and either put into a cave or hung on the side of a cliff, depending on their status.
Those little brown log like things are small coffins.. There are 100's packed into one cave. They kind of fold the person up to fit into that tiny coffin.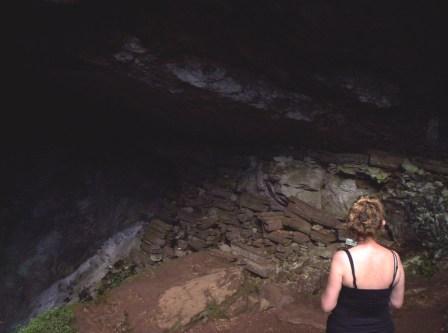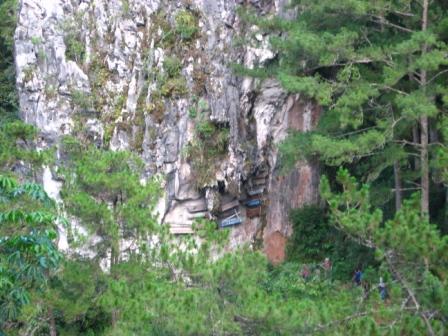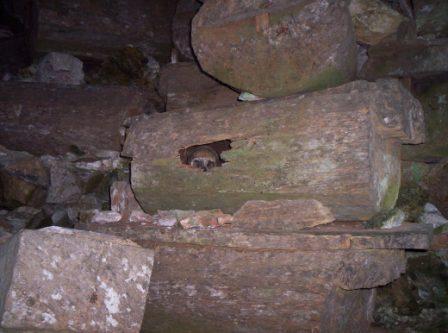 My hubby and the other couple wanted to go potholing. I opted for what I thought was a gentle stroll which turned into a full scale caving expedition. I cannot walk on slippery stuff and had a bag of our things so chickened out of one stretch of the cave, and was left in the dark with a tiny torch. I would do that again if I ever had the opportunity. I lay on a rock in the absolute dark with the gentle sound of water (and some bats). It was pure bliss.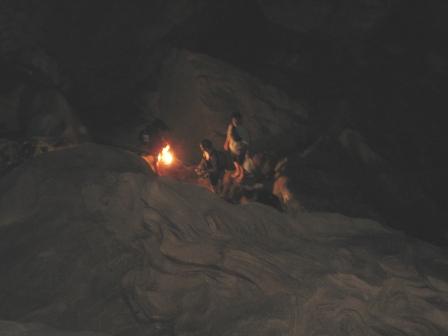 I am in that blob of people, at least I have proof I was there :crackup:  :crackup:
The trip home was long. It took us just over 36 hours and included, jeepneys, taxis, busses and planes. One part of the road had a huge landslide and we had to wait while they cleared it.
Aside from being exhausted and having a pile of toxic washing, (bat poo does not smell good) I am in absolute awe of what I have seen. And totally gobsmacked at the things I have achieved in the last while. I even went over a suspension bridge which for me was a big "no no".