Hi everybody,
My name is Erl, a Moon Bear made by 'EmBears to ride the motorcycle.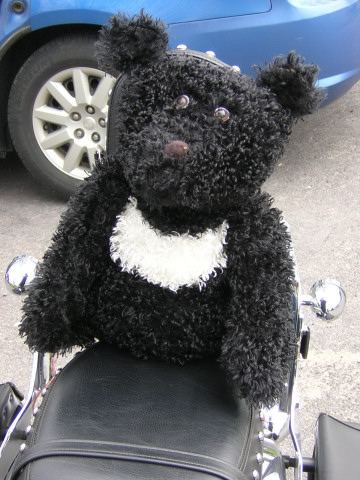 Last week, Mom took me for a ride to Americade in Lake George. I was entered into the Stuffed Animal Contest. There were some nice critters there, a real pretty dog, a spider, a bear that was 'rescued' and a dragon. The dragon won 2nd place. I sat on the bike, very patient. Mom talked with the judges about me and that I was named for the 'real' Erl rescued by Animals Asia. When the judges announced the winner, I almost fell off my perch on the back of the bike when they called my name! Mom told everyone there about the Moon Bears.....I was so proud and happy, Mom was too!
Here I am at home with my award: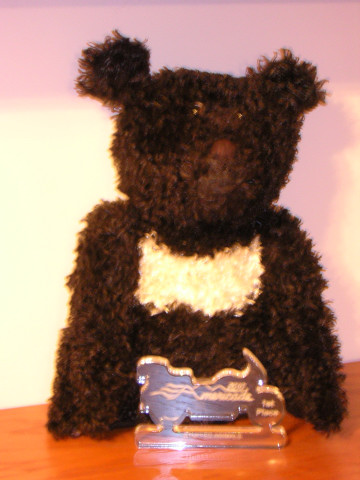 Oh, I should probably also say that Mom made me as a backpack. I have clips on my back to attach me to the backrest on the bike, then Mom changes the straps so I become her "bear-back-rider" because I carry her wallet, water and things...................We make quite a pair, my Mommy and Me!
Erl (as told to Ellen)