Hello,
i'm rather new to the forum and just thought i'd share a few of my lovely bears with you. I'll update the thread when I get time.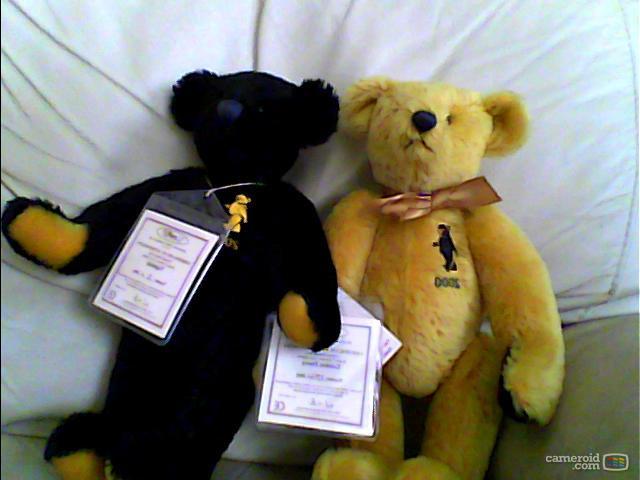 The 2000 bears by Deans. "Golden Dawn" and "Nightfall". Both different numbers however; Nightfall is number three so as you can imagine I was surprised with such a rare find for such a cheap price.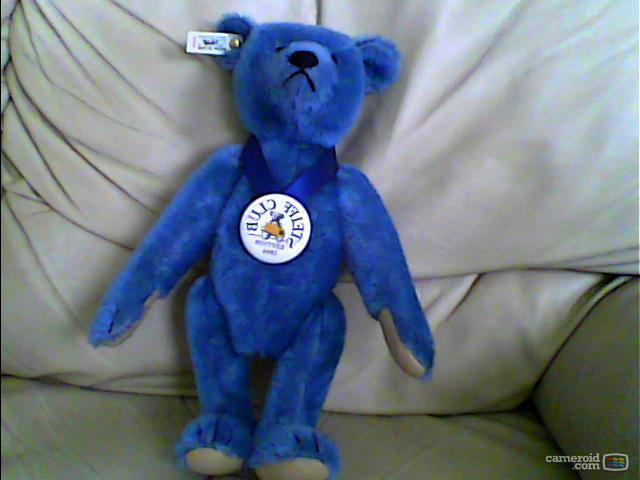 Steiff "Blau 35". Another one of my fabulous finds. Picked him up for a cheap price and never looked back since.
I will be updating the thread regularly. Also got bears like Alfonzo to come so i'll take a few pics of him and get the uploaded.
Comments are appreciated.

Nice to join such a bear loving forum.