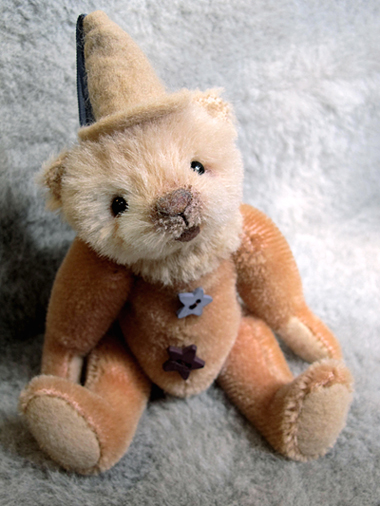 Recently, i do some experiment on tea dye of alpaca and mohair. This latest design is done for supporting the ovarian cancer research, the auction will take place on the 16 November in Melbourne. For more information, please visit the following link:
www.bearsthatcare.com.au
please meet Pierrot, she is a clown bear, made of alpaca and mohair, she has paper mache nose, ultra suede tongue and glass filled tummy. Her paw pads and clown hat are made of boiled wool, and i attached a blue ribbon over her hat. She got two plastic star buttons from rag doll supplies.