I recently had three old bears evaluated by Ken Yenke. I knew of him through Teddy Bear and Friends magazine, and it was a pleasant experience getting good information about these bears.
The first photo is a Petz bear (Germany) from the 1930s. Petz used the "sliced-in ear," which was a slit cut in the head fabric, ears inserted and glued into place. They've held up pretty well! The plastic eyes do seem to be original as is the stitching, but the pads were re-covered with glued-on felt.
The second photo is of a Dutch bear, they're commonly called Van Gelders, from the 1940s or 1950s. Like the Petz bear, he's very well-stuffed with excelsior, but like many WWII-era bears, his plush is made from cotton and silk, not mohair.
The third photo is of a Gebruder Sussenguth bear (German, made the famous "Peter Bear") from the 1930s or 1940s. Ken recognized the mohair as theirs immediately.
Could you resist any of these faces? (I didn't think so.) :)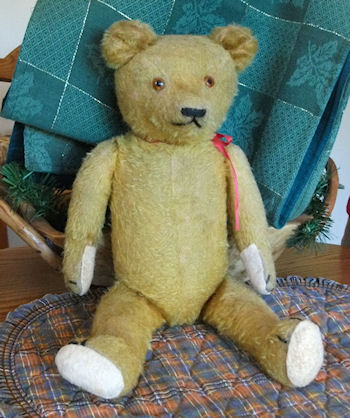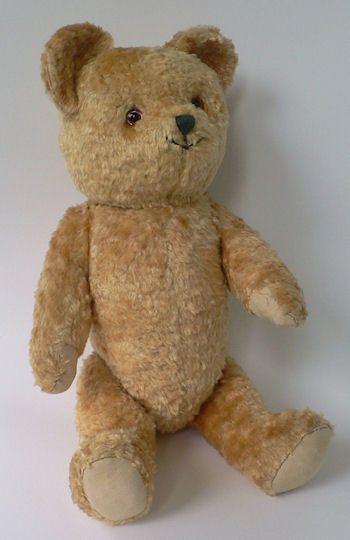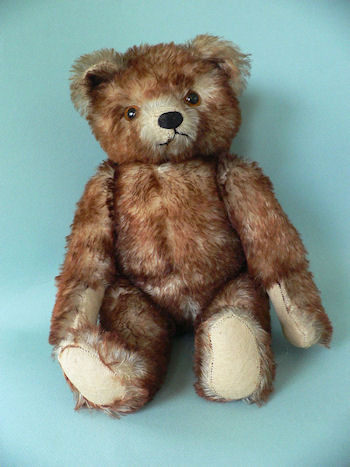 Becky