So I've been having a bit of a hard time with getting my traditional teddy's turning out half decent looking. (As can be seen quite clearly in my intro thread post 

)
So... I thought I'd take a step back to what I know. Clay. After reading through some of the library I got the idea from some previous posts that maybe I should use some reverse engineering to get the shapes I'm actually looking for without butchering well known artists bear designs and reducing my expectations of my bears to look like the absolutely perfect finished creations the original artists are capable of while I have none of their skill or techniques.
Not finished yet, but the cotton first try turned out pretty good, but I didn't like my darts curve so I did some refinishing and cut the head pattern down to (up to?) 5 parts to get the proper dimensions... I've probably over complicated it, but I'll worry about simplifying the pattern after I succeed. Being impatient I'd like to see what he's going to look like furred out!
Am I getting a bit closer to the right track? I know it's just an unfinished head but I thought I'd show someone before I went and mangled it some how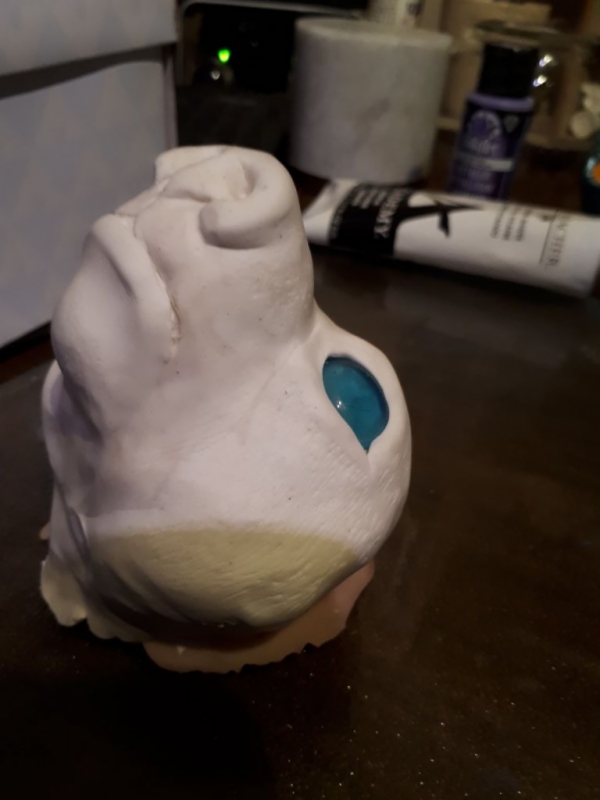 The clay head I used as a template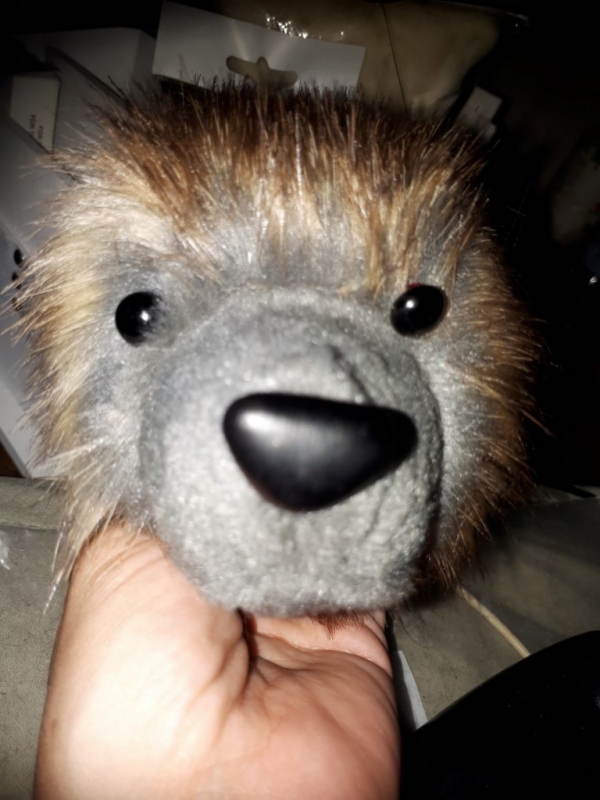 Unfinished soft head