I am so excited.   I just bought what i call an "investment bear" and thought I'd share his pics.


He's going to be going eventually Martha Anderson for repair, but here's the before pictures.  His name is Chester.
And then, of course, I had to go to Philadelphia for the Quinlan Teddy Bear show on Saturday since I'm only 1.5 hours away!!
So here are the two I adopted, one from Sharon Barron from (Matteo), made from an 100-year-old sleigh mohair blanket, and then Caramel from Allen Hsu of the Teddy Bear Barn.
It looks like they're all going to be great friends.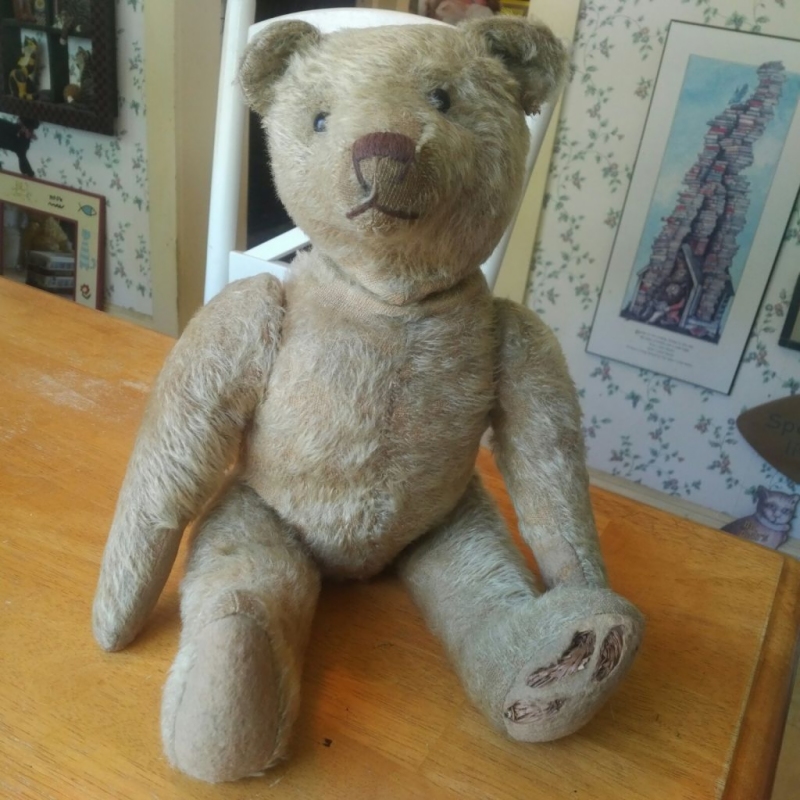 Chester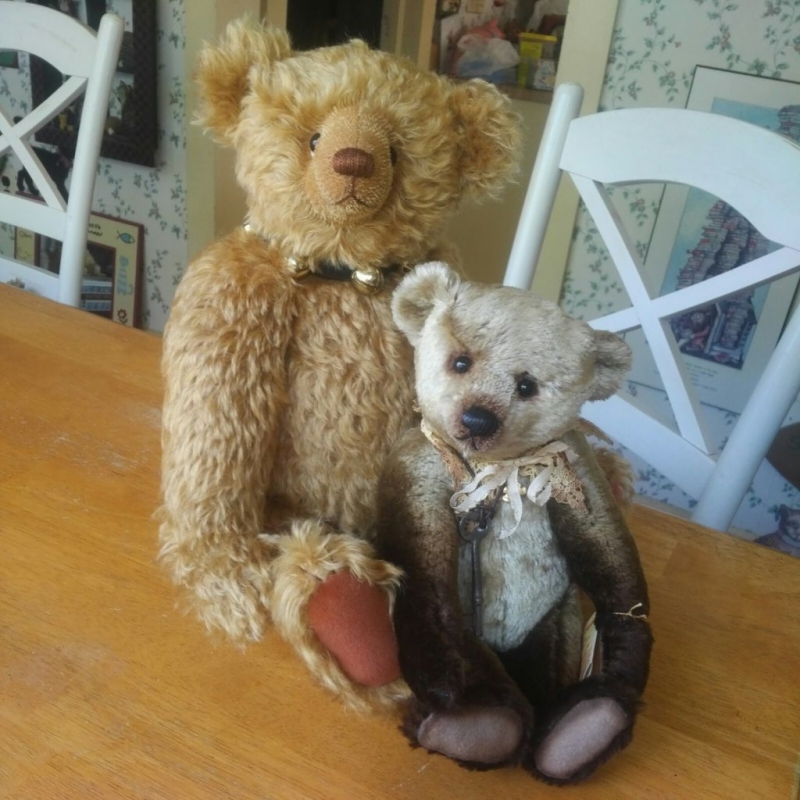 Caramel and Matteo